Small Space XL, our first game for the iPad has been featured by Apple in their New and Noteworthy games category!
This is our 2nd game to be Featured by Apple as a New & Noteworthy game – the first was Giant Moto just a few months ago.
This is huge news for Rocket 5 Studios and is a good sign that we're doing something right! 2 out of 3 games featured by Apple? Smiles all around!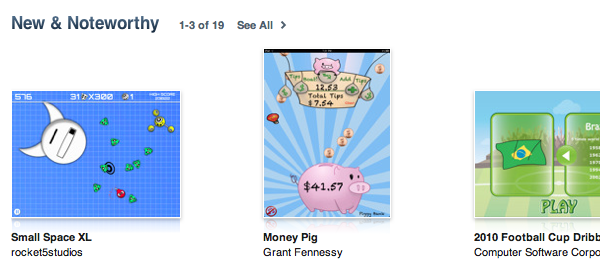 If you're looking to see if Small Space XL is still New & Notworthy, it's not up there any more – I've been pretty busy working on our next app so it has since fallen off the list (apps usually stay on N&N for about 1 week, then move to What's Hot for a week).