My buddy Mark picked up an iPad and he sent me a picture with Holeshot Drag Racing running on it. I haven't had a chance to see it running on a iPad in person (he's in SF and I'm in Toronto), but from the picture it looks like the art scales nicely. See for yourself.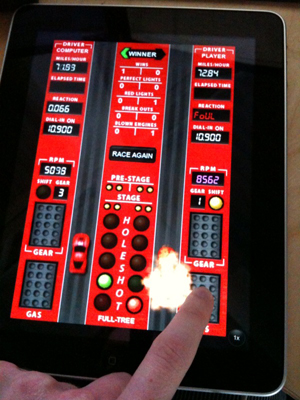 Click the image to see a larger version.
Obviously Mark isn't very good at the game, as you can see in the pic he got the red light and and blew up! ha!